Welcome to this months offering. I hope you are keeping well. It appears that Summer has been and gone - last wednesday it was. Here's hoping for a better meteorological outlook for the next couple of months.

It's been a bumper season so far especially for our Family Celebrants with ceremonies booked and delivered far and wide - not just throughout the UK but throughout the English speaking world & expat communities.

Our Funeral Celebrants are also making significant inroads in the Natural Burial Arena. We recommend that Funeral Celebrants interested in this emerging area may benefit from joining the Natural Death Society. Many of our members are now viewed as the resident first choice celebrant at many of these forward thinking providers.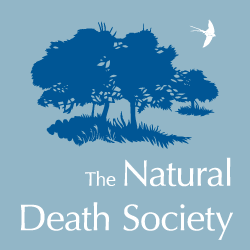 Advertising


Many of our members have been contacted via our Celebrant Directory by a call centre offering exclusive advertising deals in a variety of Public Service publications. All is not as it appears - to date we have not been able to confirm the existence of the publications and several celebrants have accepted the offer made.

We are not saying that the advertising is bogus - but if you are concerned after accepting an offer you may be able to get your money back via your bank or credit card or PayPal. Contact your Mentor for further information.

Overall our attitude to paid advertising is not positive due to the fact that most if not all of our Members with a Profile page on our site are ranked highly on page 1 of local search engine searches without the need for separate advertising.
Celebrant Training
Our Distance Learning Courses continue to account for over 80% of ALL training delivered and there seems to have been a shift in the provision of our classroom training. For the first time, more people have been trained in the classroom via Personal Tuition rather than Group Training in the last quarter.
All our classroom training courses will continue to be held every Monday (Tuesdays after Bank Holiday Mondays) at our Lincoln Base.
Membership Fees
As you may be aware our Annual Membership Fees are fixed until 2020, however, we are introducing new membership cards from July 2015 - please be patient if waiting to receive yours.
Some Members have not received their Membership Renewal Invoice when due over the last few months - our apologies. Once you have received your invoice, your Membership will run for 12 months from the first day of the following month. Members will also receive the option of paying their membership fee via a monthly subscription.
Social Media
We are delighted that so many of you are engaging with your public through social media - many of you have a significant following across many platforms.
If you wish to benefit through social media engagement click
here
to get started and don't forget to follow us too (lots of good stuff), using the links above, as all properly formed posts will be shared by us reaching hundreds of thousands of potential clients.
NB: Please subscribe to our blog to your right.
Remember, Members can connect with their Mentor for Free instruction on the use of Social Media.
Member Profile Pages
Those of you who have a UKSOC profile page are encouraged to review your pages and refresh your copy and photographs as well as checking your links. Any issues can be resolved quickly (24-48hrs) by sending copy, photos and link information to your Mentor.
The Good Funeral Guide
Most of you are familiar with the GFG and the fact that its author Charles Cowling received our Inaugural Celebrant Guru Award (see below). Charles has decided to take a back seat at the
GFG
and we anticipate being involved (with others) in the continuation of the GFG's good work in educating the public with regard to the choices they have.
Charles Cowling (right) receiving The UKSOC Celebrant Guru Award from James Convery
at the Dying Matters Open Day Event in Birmingham in May.
We hope that you will join us in thanking Charles for his herculean efforts in establishing the premiere Consumer Focused Group of the funeral industry.
Celebrant Store
You may recall that Your Store came into being due to your requests. We listened and provided what was asked of us. We are a little disappointed that many of the Members who made the most "noise" about having a Celebrant Shop have not even paid the shop a visit. Although the
Deluxe Celebrant Kits
have been very popular, other stock products have been sporadic to say the least. Do pay Your Store a visit - use it - or lose it.
You can also reach the UKSOC Shop by clicking
here
or give the shop a call on 0800 772 3762.
Well thats it for this month folks.Please do not forget that if we can be of any assistance to you at all, please call us for
FREE
on 0800 772 0762 or drop us a line
here
.
Thanks for taking the time to read.
Stay Safe & Be Well
James Convery
Lead Tutor - CEO